4
12 Best Places to Dine in Marina Bay, 2020
Marina Bay is commonly known for its magnificent architecture and skyscrapers. Little do people know about the unique and delightful cuisine lurking around the area. Hence, these are the 12 best diners you could tantalise your tastebuds in Marina Bay. Combine the best of both worlds by dining and witnessing the stunning view.
1. One Fullerton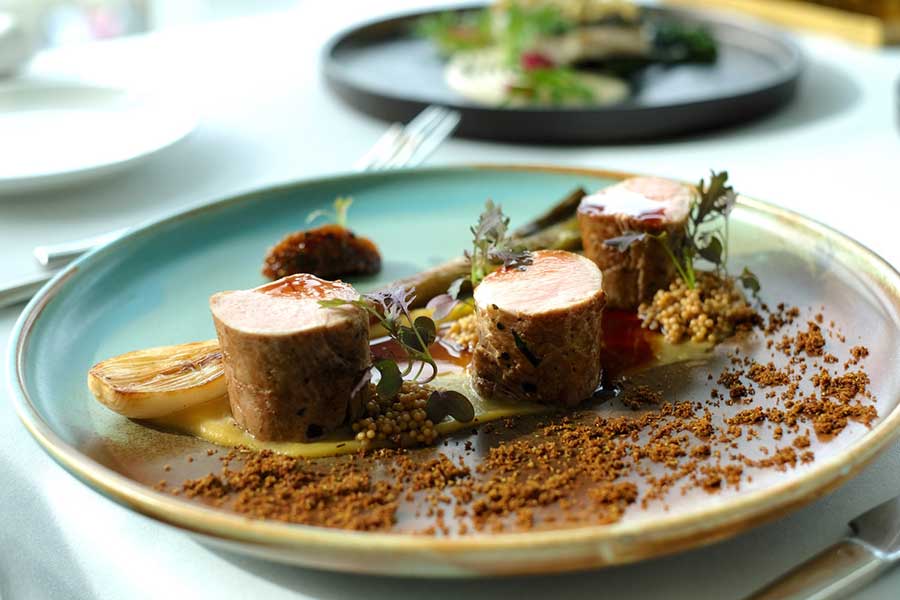 Explore one of most Singapore's persistent landmarks, One Fullerton, which attracts millions of tourists yearly. It is a unique two storey waterfront development that is blessed with an amazing view of Marina Bay and an avenue of prominent properties. It is a one-stop destination as it features a shopping mall, high-end restaurants, and authentic bars. It is an all-day dining area. Take in the vibrant atmosphere all around you while visiting the One Fullerton.
2. The Fullerton Pavilion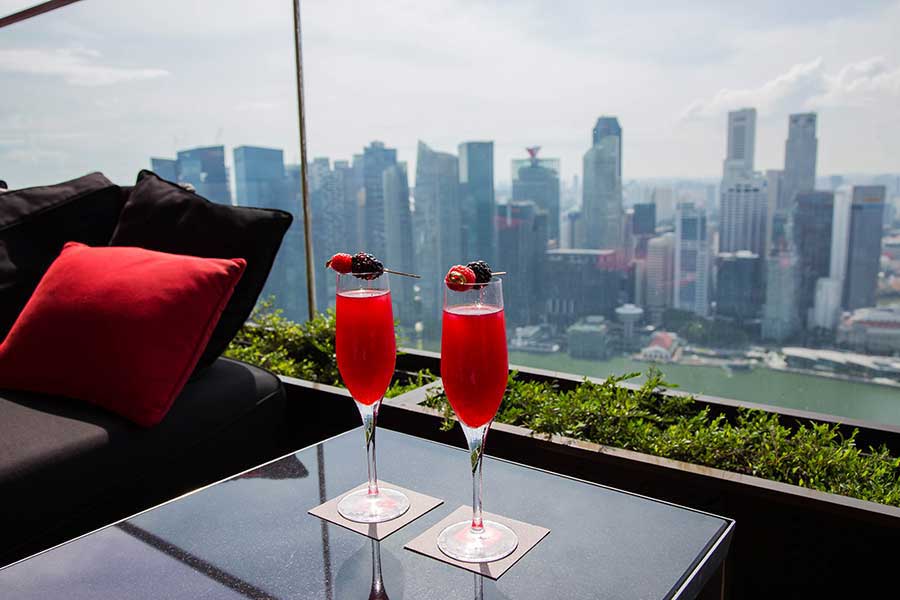 Experience a colonial-style veranda at The Fullerton Pavilion, an added exquisite attraction to the vibrant Marina Bay waterfront promenade experience. Located between One Fullerton and Clifford Pier, this floating glass dome marvel was built with an upscale restaurant inspired by the bounty of fresh produce used in Italian cooking. Monti restaurant offers authentic Tuscan cuisine that captures the soul of Italy's culture from delicious handmade pasta, a unique selection of antipasti, high-quality cuts, and fresh seafood. Operating every day from 6 pm to 10.30 pm, it is undoubtedly the perfect spot for romantic dates and celebratory dinners. Enjoy an array of laser lights and fountain jets syncopate from the rooftop along with a lively soundtrack every night. You could also purchase the Harmony of Senses tickets through attractionsbox to enjoy the show up close after dinner to ensure a memorable night.
3. Customs House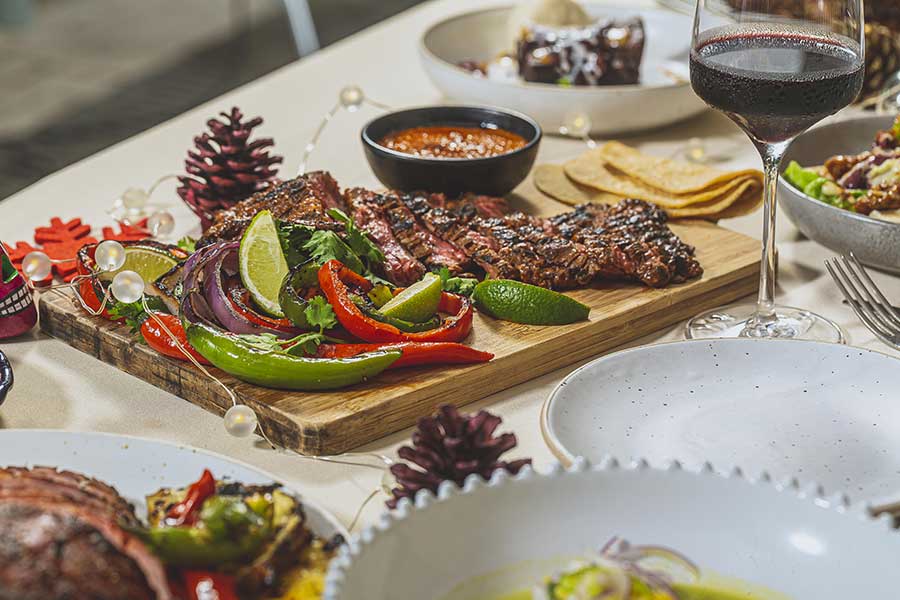 One of the best places for entertainment in Singapore is the Customs House which is located opposite the Marina Bay Sands. This double-story property features an array of fine dining restaurants and entertainment. In addition, it provides access to the waterfront as well. As night falls, one could enjoy the light shows from Marina Bay Sands. Overall, it would be a great dining experience. Thumbs up!
4. MakanSutra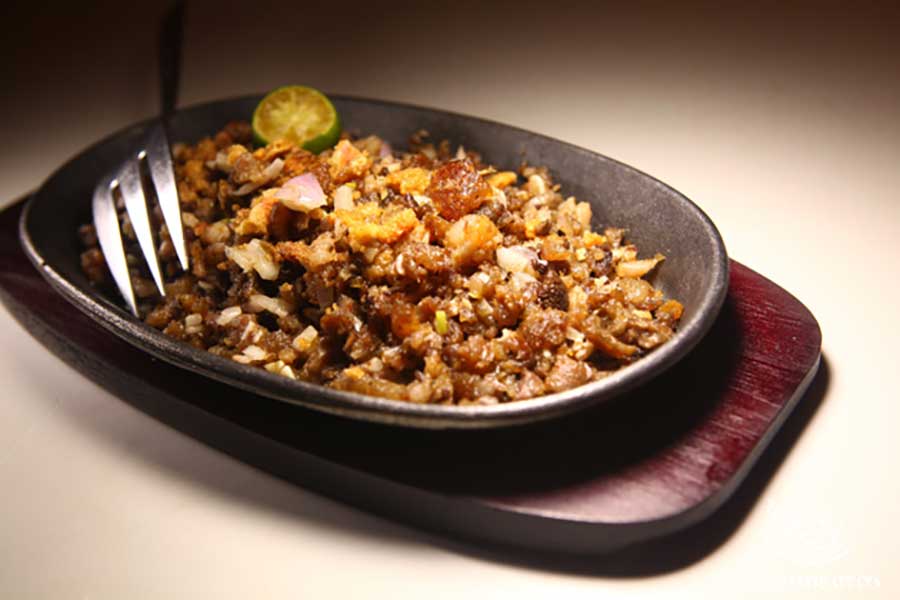 Indulge in the various local cuisine in MakanSutra. It is a hawker centre which is conveniently located near the theatres by Marina Bay providing a great view of the Marina Bay Sands Hotel, the Helix Bridge and the city centre. This is a popular place among tourists and even locals. Near the disbanded Satay Club, there are a variety of stalls that have almost everything from rice, noodles, vegetables, meat, seafood dishes and not forgetting chill beers. It is a one-stop destination for foodies for sure. One can go to the water's edge for some stunning views especially when it is dark. It is relatively inexpensive and definitely provides a real treat! As it is located very close to the bay, do not miss out the opportunity to check on the attraction tickets at attractionsbox and purchase promotional tickets in bundles to save more!
5. Esplanade Mall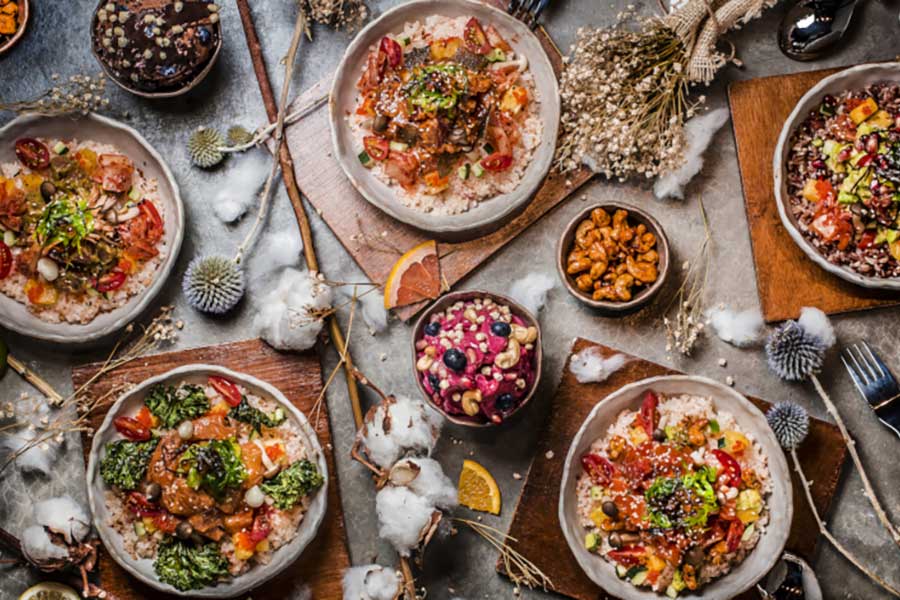 Singapore's Esplanade – Theatres on the Bay and Esplanade Mall is definitely another perfect place to enjoy your evening as numerous performances, from local bands to cultural events. It comprises a multi-purpose art centre which incorporates a concert hall, theatre, outdoor performance, some great shopping and an abundance of restaurants for dining experiences. Do visit TheWalkingSingapore kiosk while you are there to purchase amazing souvenirs and also tour packages of the bay. Also, do not miss out on the 'Durian' flavored ice-creams located alongside the area.
6. Satay by the Bay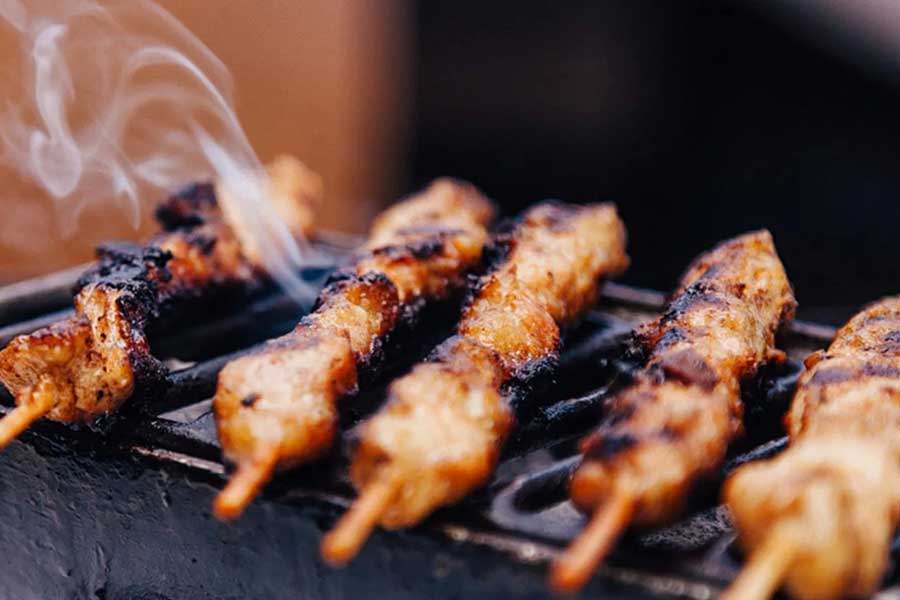 Satay by the Bay is a hawker centre located in the Gardens by the Bay Complex. There is a lot of delicious food at reasonable prices. One of the main highlights of this place is the satay meat which is a must-try dish. Furthermore, the pitcher of beer is the dearest thing. It is a good place for friends to hang out or even to bond with the family under open skies on the wooden deck. You would definitely enjoy the local delights and waterfront view hence the atmosphere is vibrant! Check out the promotion tickets through attractionsbox to get a best price alongside other local delights in the area.
7. Ce-La-Vi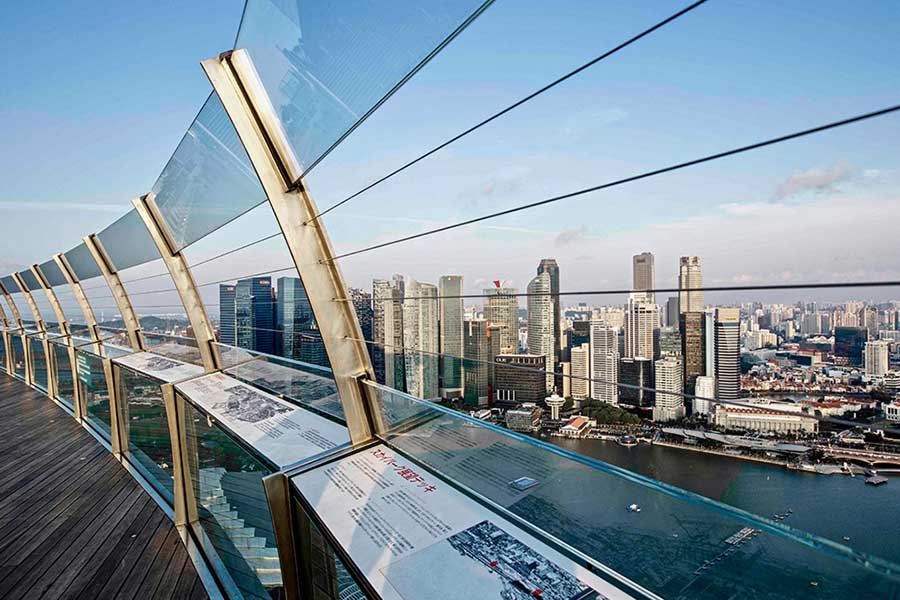 Tantalize your taste buds with modern Asian delights at the exclusive and top-notch Ce La Vi Restaurant and Sky Bar which is perched on the top of the Marina Bay Sands Hotel on level 57. Ce La Vi is open from lunch to dinner daily and provides delectable creations by Executive Chef Joseph Segentakis whose signature dishes comprises from Cast Iron Roasted Rangers Valley Black Market Ribeye, Grilled Rangers Valley Black Beef Tomahawk, King Salmon Roll, Hokkaido Scallop & Oyster Ceviche. The Sky Bar offers a breathtaking panoramic view of the Singapore Skyline from the stunning rooftop bar which sits centre stage and enhances your dining atmosphere. Save a buck by purchasing the Marina Bay Sands SkyPark Observation Deck ticket. This would definitely be a memorable experience for all!
8. Lantern Rooftop Bar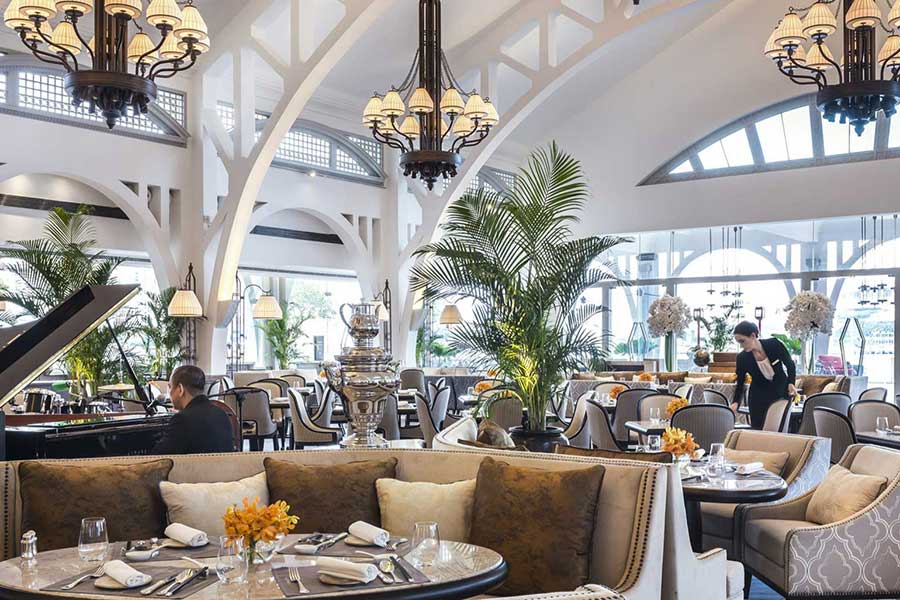 Rejuvenate yourself at the stylish Lantern Rooftop Bar located at the Fullerton Bay Hotel. The name deduced from Clifford Pier's historical immigrants and seafarers when they lit red lanterns which provided luminous flux for the journey along the coast. The bar serves tasty food, fine liquor, champagne, wines, gourmet snacks and the vibe of the music is great! You could also cover this area by signing up for the tour packages through TheWalkingSingapore in order to witness other attractions in the vicinity.
9. Level 33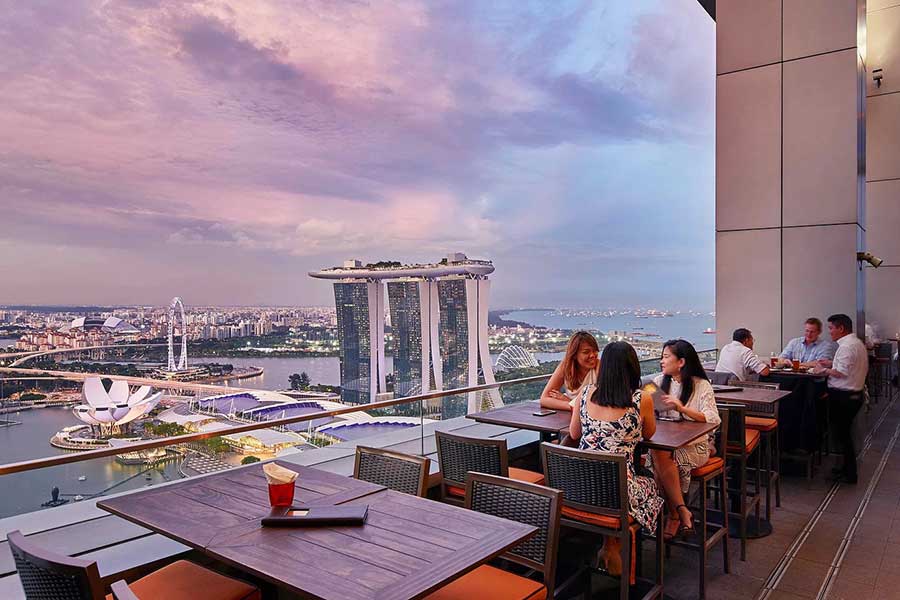 Level 33 is the world's highest urban craft brewery and it is located in one of Asia's best business addresses which is the Marina Bay Financial Centre (MBFC) Tower 1. Level 33 provides a great fine dining experience with an amazing view of Singapore's skyline and Marina Bay. The copper brew house kettles take center stage and serve freshly brewed beer. Level 33's prominence presents where craft and tradition meet for the best contemporary fine dining and it caters to those who appreciate a lifestyle. It is absolutely a great place to visit for sure
10. TWG Tea Store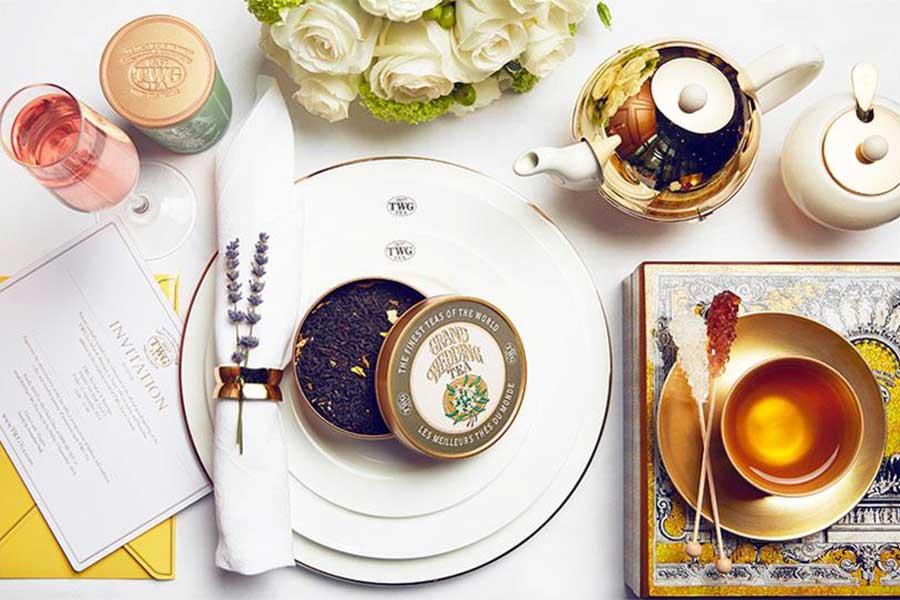 TWG Tea is the finest and most prominent high- end tea brand worldwide. They have two TWG Tea Stores in Marina Bay Sands; 'TWG Tea on the Bay' is located between the MRT, Casino and Convention Centre and 'TWG Tea Garden' is located at Shoppes at Marina Bay Sands Singapore. It gives an opportunity for tea lovers to explore a variety of tea harvests and blends. The décor, atmosphere and mouthwatering food is always a pleasure!
11. Marina Bay Waterfront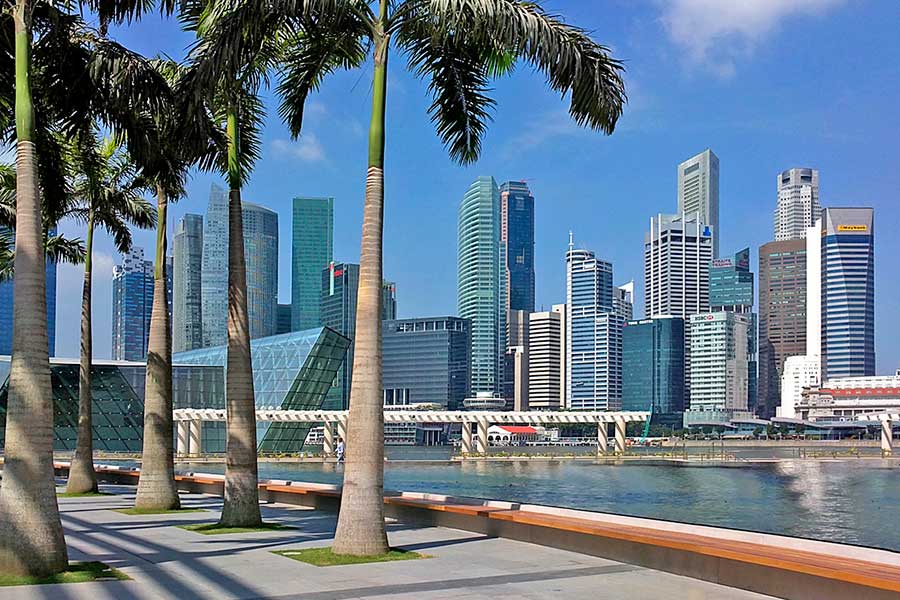 The Marina Bay Waterfront is another great attraction to visit. Witness the 'Spectra- A light and Water show', a splendid water show accompanied by lasers which will be displayed and it is a real eye-catcher! The Merlion statue which is a mythical icon of Singapore is located at One Fullerton near the waterfront as well. It is a very popular place for tourists and locals hence filled with restaurants, bars and elegant boutiques. Morning is also another spot on time to experience the Marina Bay Waterfront. In a nutshell, it is definitely a great place to hang out and to take pictures!
12. The Cookie Museum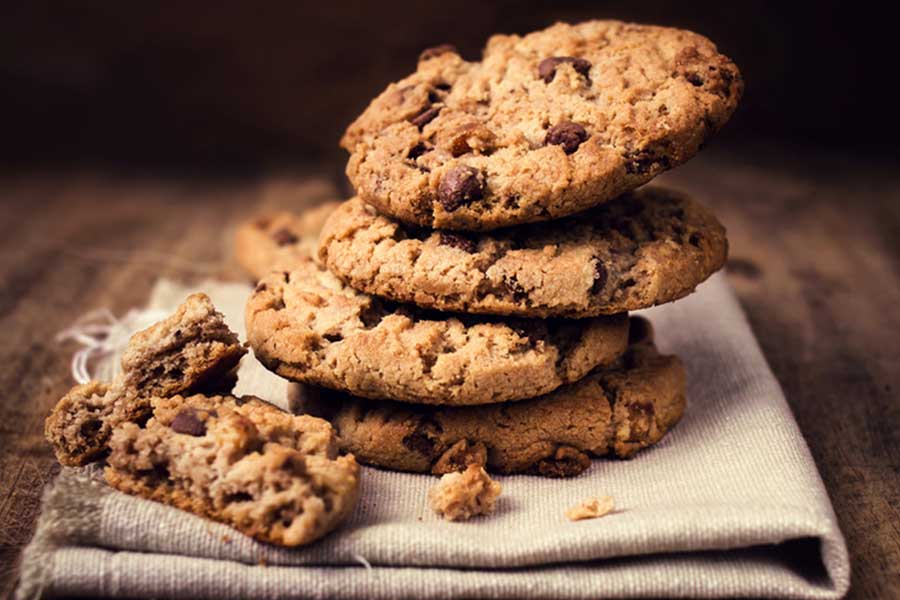 The Cookie Museum is a homegrown brand which resembles their pride as confectionery magicians, dedicated to creating the finest cookies since 2004. Cookies from floral-infused flavours such as Lavender and Rose, to Singapore-inspired flavours like Laksa and Chicken Rice are sold where the tasting process will be provided for customers to choose their own personal favourite. Be prepared to be delighted with every bite of their cookies. Do taste the unique sets of cookie flavours as the Crab Chilli, Durian and Satay. After all, every cookie tells a story. It is a must-visit spot for cookie lovers and also foodies. Hence, do not miss the opportunity to check out on the promotional vouchers in attractionsbox to buy more and spend less.
More tourism service in Singapore

You can plan out your interests by checking out the attraction tickets offered to save more. Also, make the most of your trip by checking out the Tour Packages offered by TheWalkingSingapore or use the best PMDs rental services at Joyscoot to get about Singapore.
You may also like to read more about Singapore: 25 Best Family Attractions in Singapore
Posted: 2019-12-21 02:31:25