6
15 Best Attractions in Sentosa Island Singapore for a Fun Day Out
Singapore contains much added than just skyscrapers and modern city life. Being a tropical city, Sentosa Island is a marvelous recreational spot and home to the best beaches in Singapore. Read more to plan your itinerary on some of the best attractions in Sentosa Island.
1. Universal Studios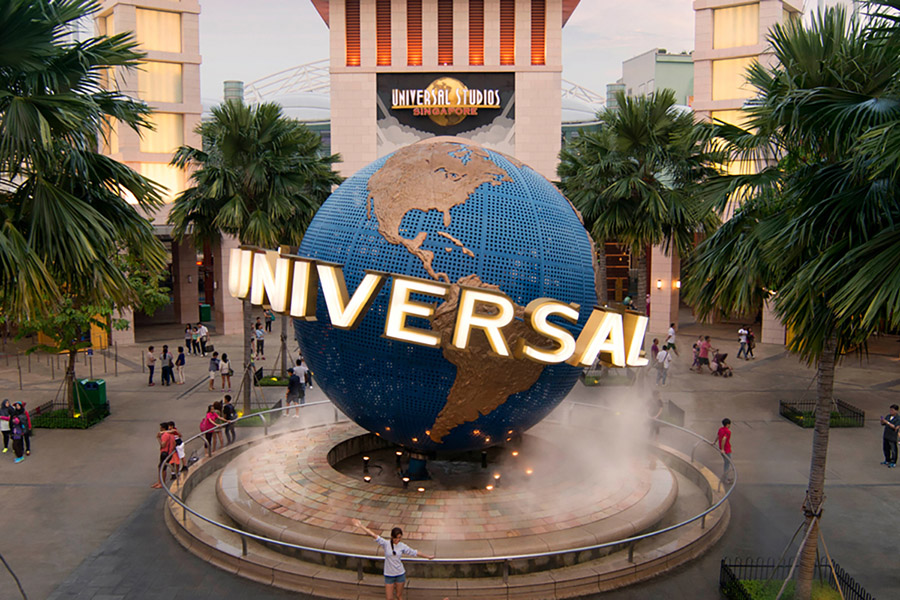 One of the most prominent attractions in Sentosa Island would definitely be the Universal Studios Singapore. Thrill-seekers and adrenaline junkies, this could be your paradise island. It is also a perfect spot for a family getaway as well as featuring tons of fun activities. Go beyond the screen to experience ataractic edge rides and shows based on your favorite blockbuster movies such as Transformers, Jurassic Park, Puss In Boots' and several others. Do not miss out on the Hollywood Dreams Parade, a special show which would bring back most of your beloved childhood characters to life. Plan out your trip by clicking on the 10 Tips for a Great Universal Studios Singapore Visit.
2. S.E.A. Aquarium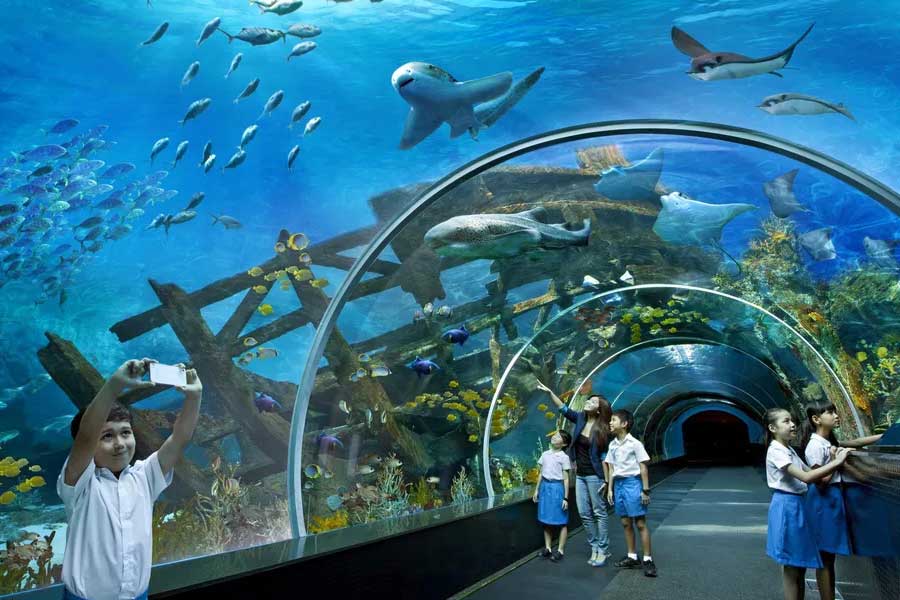 Prepare to be astonished by the ocean life Marine Life Park. Located in the southern Singapore region, the 20-acre park is part of Resorts World Sentosa housing the wondrous S.E.A. Aquarium and Adventure Cove Waterpark. Dive into the humongous marine world at S.E.A. Aquarium which houses more than 100,000 ocean animals over 100 species. Being the World's Largest Oceanarium and achieving Guinness World Record, this marine realm has the largest collection of Manta Rays and over 100 different species of Sharks. Immerse yourself in the submarine world to witness thousands of fish swimming by behind acrylic glass. Prepare to be wet and wild at the Adventure Cove Waterpark which is a perfect family activity park. Create memorable moments by trying out the exciting slides, tube rides, regions first hydro-magnetic coaster, Adventure River, and wave pool. Also, visit the aquatic park to snorkel over 20,000 colorful fishes and spectacular coral reefs.
3. Skypark AJ Hackett Sentosa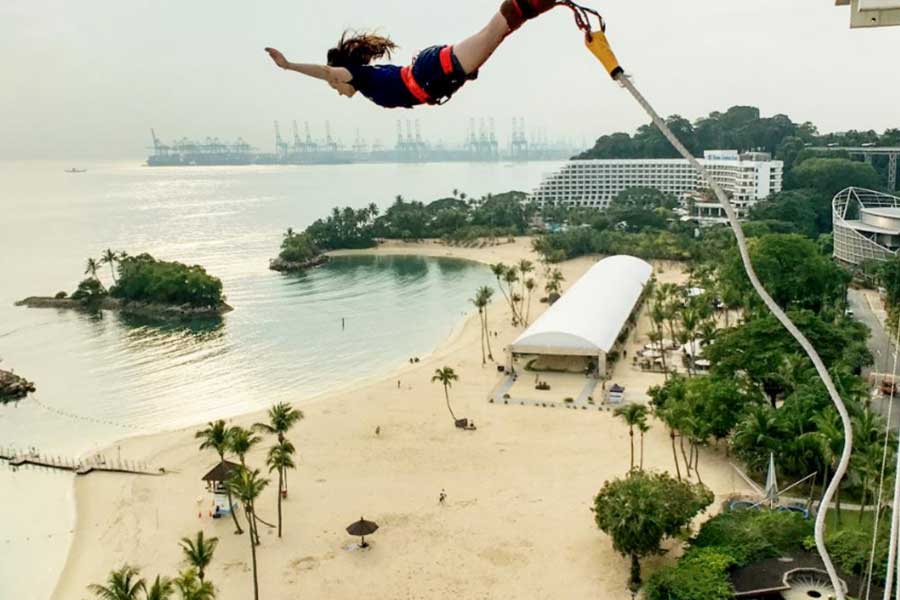 One of Singapore's top attractions is the Skypark AJ Hackett Sentosa bungee jump standing at 50m above the ground and is located on Siloso Beach, Sentosa Island. They have a 40-meter walkway Skybridge with see-through sections and a Paulaner Sunset Deck situated on it which has the best sunset views in Siloso. One has an option to do a Giant Swing with up to three people or challenge yourselves to a 47 meter Bungee Jump. The place is open from 10 am daily and they serve food and beverages. Enjoy the beautiful sunset view at the same time!
4. Sentosa Beaches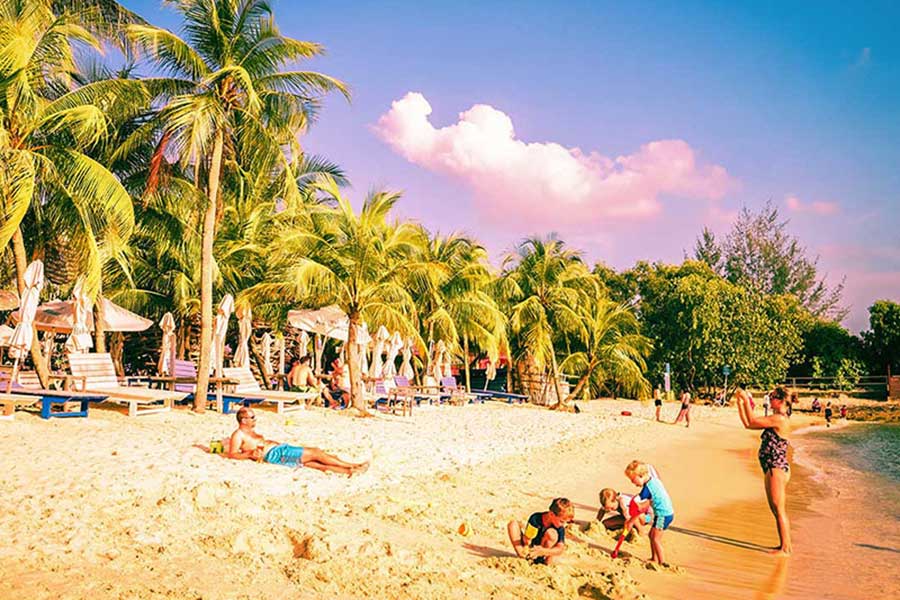 Singapore is well-known for its astonishing man-made developments which have evolved from a small jungle island intro a sprawling metropolis in just decades. Featuring some of the exceptional beaches, the pristine white sands in the island's coast are 100% real as they were imported from the neighboring country, Malaysia. Some of the iconic beaches are called Tanjong, Siloso and Palawan beach. Plenty of fun activities can be done here from lounging into the numerous beach bars, splashing around warm seawater or just finding a perfect spot for tans and enjoying the beautiful sunset or sunrise. It is also a safe place for the kids to swim as the water level is pretty shallow. However, it is always advisable to be safe than sorry. Hence, do keep an eagle eye on your young ones and never leave them unattended.
5. Singapore Cable Car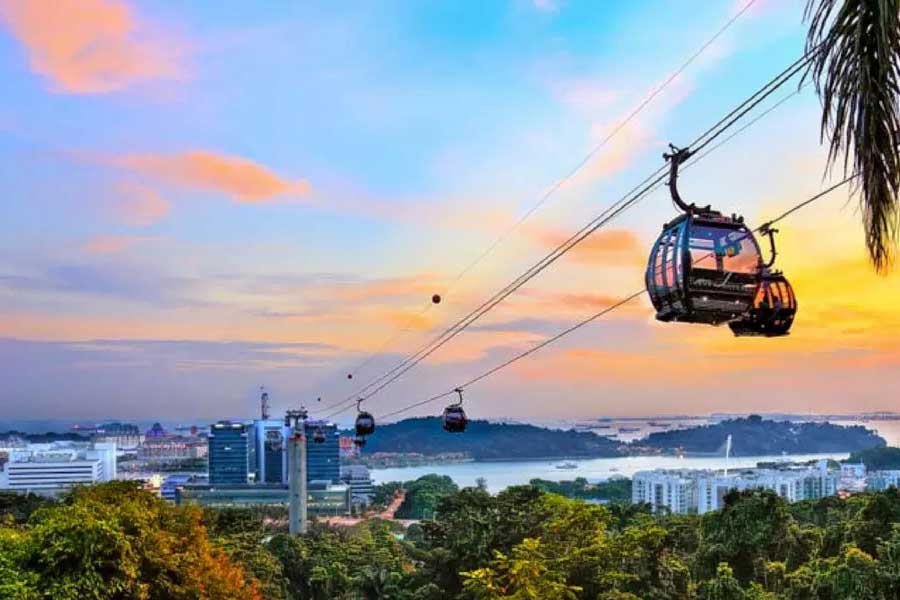 The Singapore Cable Car connects Mount Faber on the main islands of Singapore to the resort island of Sentosa across the Keppel Harbour. It was opened on 15 February 1974 which provided the first aerial ropeway system in the world to span across the harbor. One would soar above the destinations through the sky experiencing the most scenic highway from Singapore hilltop destination, Faber Peak Singapore through a skyscraper and cross the harbor on the Mount Faber Line before landing in Sentosa Island. With the Sentosa Line, one can journey over the jungle, sand, and sea on the new Sentosa Line which will take you to dozens of attractions on Sentosa, also known as the State of Fun. Enjoy a thrilling ride!
6. Megazip Adventure Park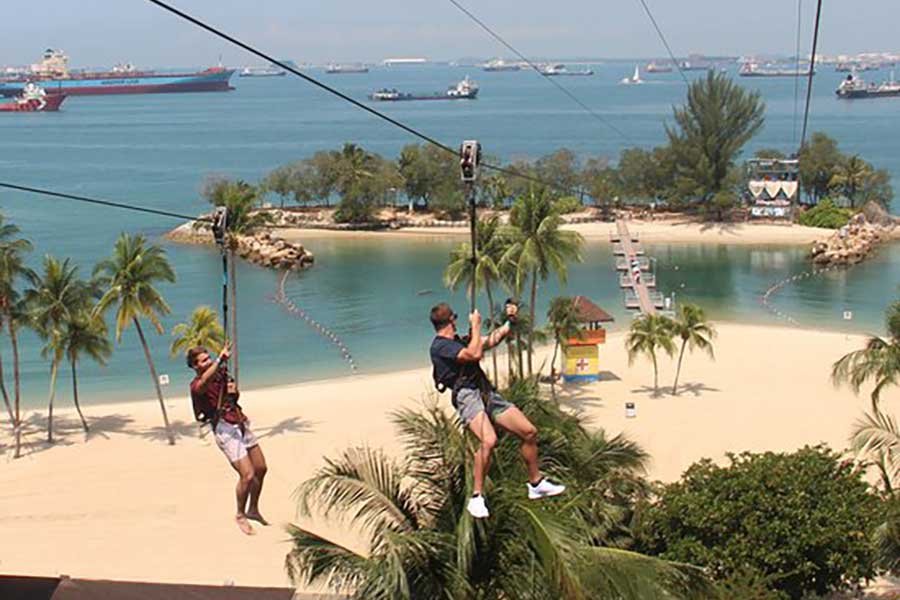 The 3 wire Zipline rides at the Mega Adventure Park in Singapore are thrilling as one can experience the adrenaline rush of exhilarating rides as thrill-seekers get to fly like a bird at 75 meters high, 450 meters long and at a heart-pounding speed of 60kph overlooking the South China Sea Land on a beach at the bottom of a hill. The Mega Adventure Park is located on the picturesque Sentosa Island which is host to Singapore's main attractions and operates the MegaZip that spans 450m where you fly at 60kph over the jungle and beaches of the Island! It's definitely an ultimate adventure for the entire family!
7. Madame Tussauds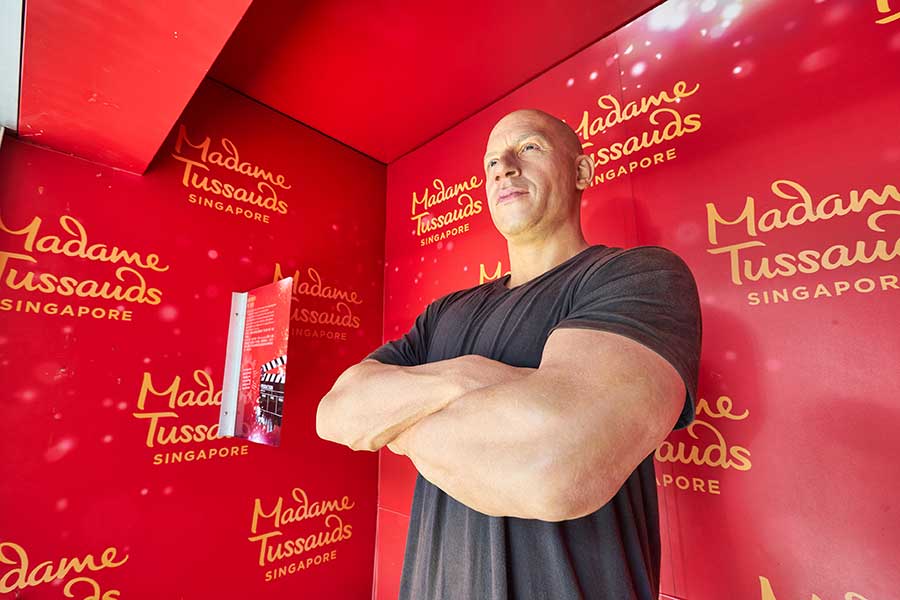 When was the last time you've been starstruck? Well, here's your chance to meet your favorite idol in life-sized wax figurines. Madame Tussauds, famous for its remarkable Wax Museum consisting of over 70 figures from the world's famous politicians, sports icons and celebrities. There's something for everyone despite the fact if you're into music, television series, sci-fi movies or sports. Don't miss the chance to witness the Marvel 4D show, Boat Ride 'Spirit of Singapore', IIFA Awards, and VR Racing features. Numerous live performances are held every week. The operating hours starts from 10 am to 6 pm on weekdays and extended until 7.30 pm on weekends. Capture your once in a lifetime moment with some of the most prominent, iconic and legends such as Michael Jackson, Elvis Presley, Leonardo DiCaprio and so many others. If you're thinking of getting a souvenir while you're there, you could get a wax hand-done inside the museum.
8. Skyline Luge Sentosa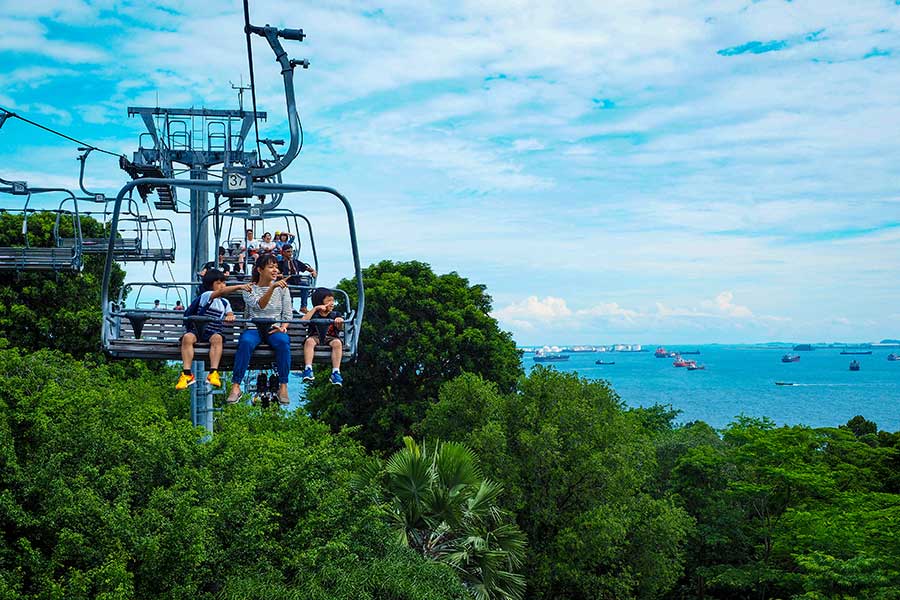 Feeling adventurous? Hop on the luge and enjoy the Skyride at Sentosa where it is a one-stop destination for family activities as well. The luge is basically a unique wheeled gravity ride that enables riders full control over their descent in the tracks provided. If you have little children, then you may take a ride on the Skyride while enjoying the spectacular bird's eye view on a 4-seater chairlift. You would also be able to view the South China Sea and engrossed with the natural habitat of the island. Thrill-seekers could start exploring the Jungle trail or take up the challenge Dragon trail offers. Have fun with your loved ones with the cool breeze of the island.
9. Singapore Butterfly Park & Insect Kingdom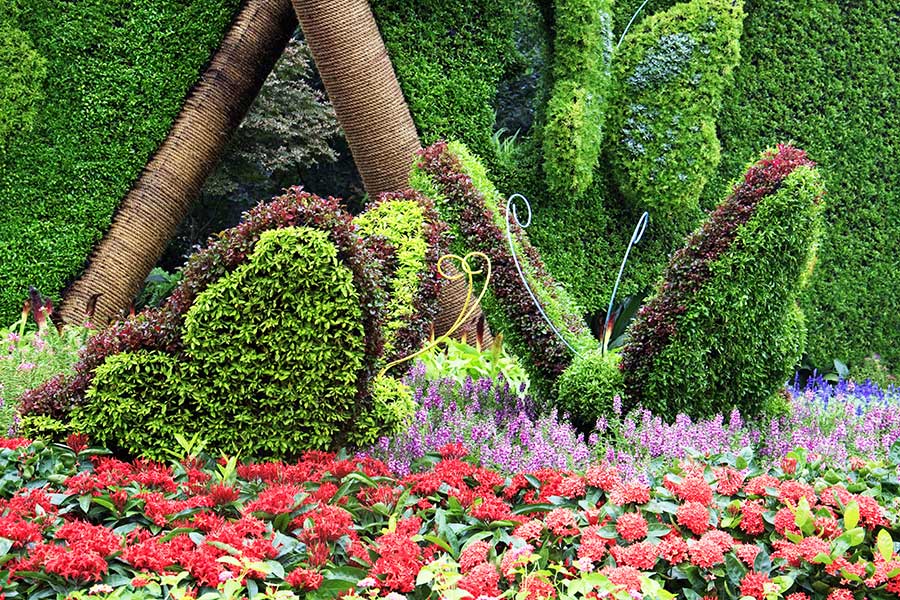 Adding the Singapore Butterfly Park & Insect Kingdom into your itinerary would definitely be worth your time and double the fun moments with your family. The park caters to various types of visitors from nature enthusiasts to children and home to insect lovers who would love to learn more or witness the knowledgeable facts of insects. This park is home to thousands of different insect varieties. Enjoy nature at its best with the blooming flowers and rejuvenating waterfalls which refuge up to 3,000 of the rarest and endangered species of insects. The insectarium is designed as an outdoor conservatory that consists of approximately 1,500 live butterflies of more than 50 species. Walkthrough the butterfly park with the amazing and beautiful butterflies flying around you. It could definitely be a moment to cherish by the whole family.
10. iFly Singapore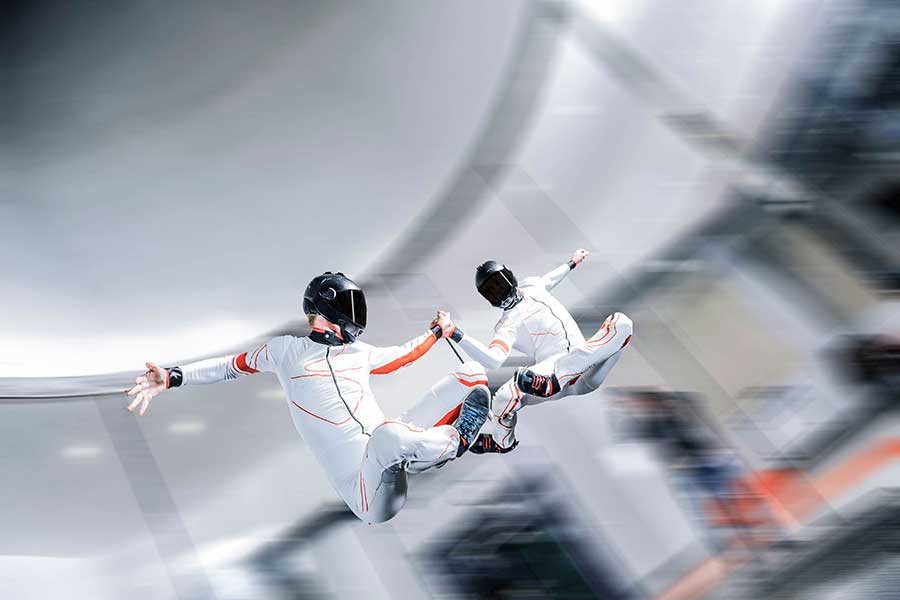 Do you believe you can fly? Well, iFly Singapore, passion made possible allows you to experience one of the best feelings known to mankind, which is flying. As most adrenaline activities such as skydiving which requires days sometimes weeks of training, here in iFly, you don't have to go through various trainings as the experts would guide you and help you experience what it is like to define gravity. This could push you one step closer to those who have 'skydiving' in their bucket list. The best part of the iFly is that even children 7 years and above are allowed to participate as well. This could definitely mark as one of the most memorable moments you can have with your family. iFly Singapore features cutting-edge, state-of-the-art technology that replicates a freefall from over 12,000 to 3,000 feet. Being one-fifth of the cost of outdoor skydiving experience, it definitely contains lower opportunity costs. Do not forget to claim your skydiving certificate along with memorable stills and video recording of your experience on your way out. However, the photos and video clip come at an additional cost but it would definitely be worth purchasing as you could keep it a remembrance throughout your life.
11. Sentosa Merlion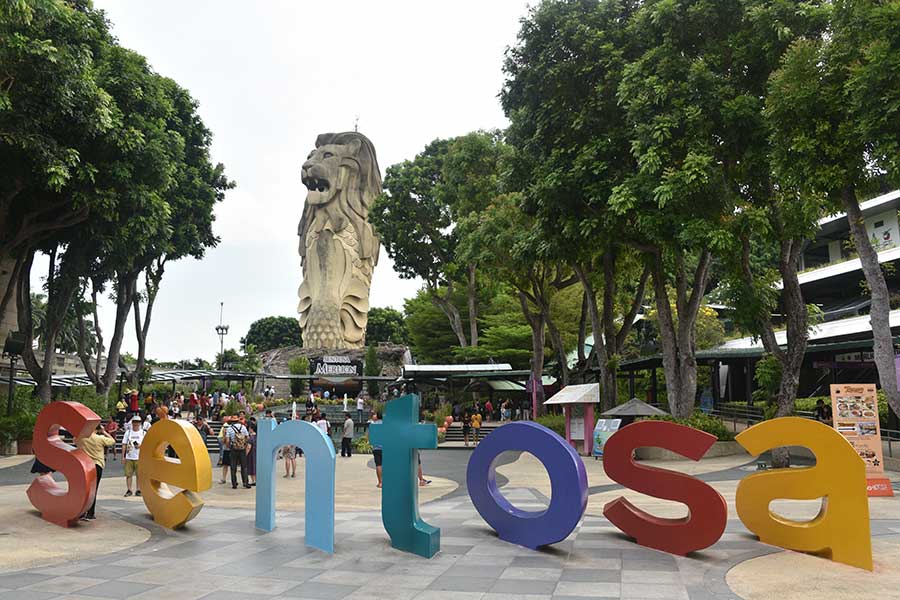 A Singapore vacay would never be complete without a snapshot with the iconic Merlion statue. However, most people would have taken a shot with the Merlion statue at the Marina Bay Sands. Grab the opportunity to take another up close and personal picture with the Merlion at Sentosa Island. This statue is 37-meter tall and is known as Sentosa Merlion Tower. The interesting part of this particular statue is that you could actually walk into the Merlion and take in the scenic view of the sea through the Merlion's mouth. You can also reach up to the crown for a 360 panoramic shot and view of the ocean. Learn about the legendary tales and stories of the mythical creature.
12. KidZania Singapore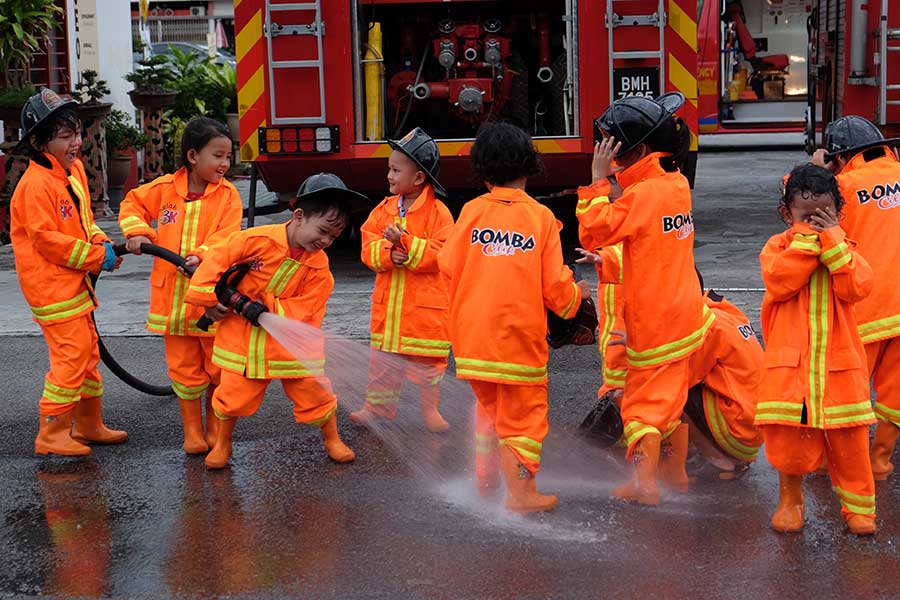 Sign up for an interactive experience filled with loads of joy and happiness with your family at the Kidzania Singapore. It is the perfect spot for children and parents to have quality time and a great learning platform too as they can participate in role-playing different jobs and also sign up for a host of educational activities. Kidzania does not solely focus on entertainment but also provides children a sneak-peek into adulthood in career-wise. Hence, it could be a platform where ambitions and goals will be triggered upon your child in determining their future. All interactive experience has been mold with utmost care making it a safe nurturing environment for the kids to learn, adapt and improvise on their character and team building. In a nutshell, it is a one-stop destination in experiencing and tasting everything the spectacular Lion City has to offer.
13. Trick Eye Museum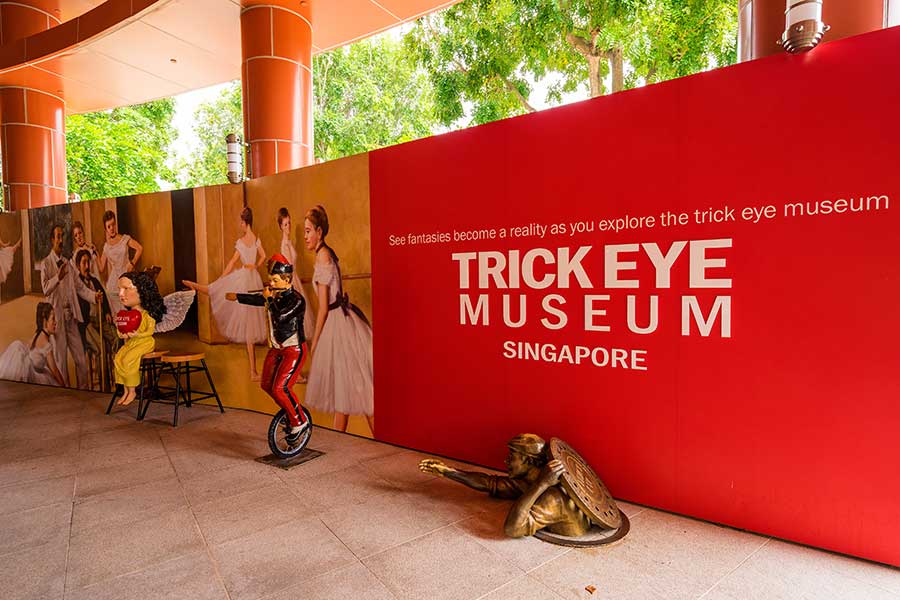 Prepare yourself to experience a mind-boggling time at the Trick Eye Museum on Sentosa Island. This 800-square-meter museum is segregated into six different themed zones. Get your cameras ready as you would come across various optical illusions. You are entitled to step into the paintings on the walls, ceilings, and ground to become part of the artwork. Being Singapore's first interactive 4D museum, originating from Korea, the museum's main goal is to portray the cosmopolitan nature of Singapore by mixing the Eastern and Western influences into almost every exhibit. The cool part about this museum is that you are allowed to touch the artwork and interact with it as most museum restricts visitors from doing so. Hence, take cool, funny and mind-blowing pictures which would definitely ensure a fun-filled time and memories for everyone.
14. Wings of Time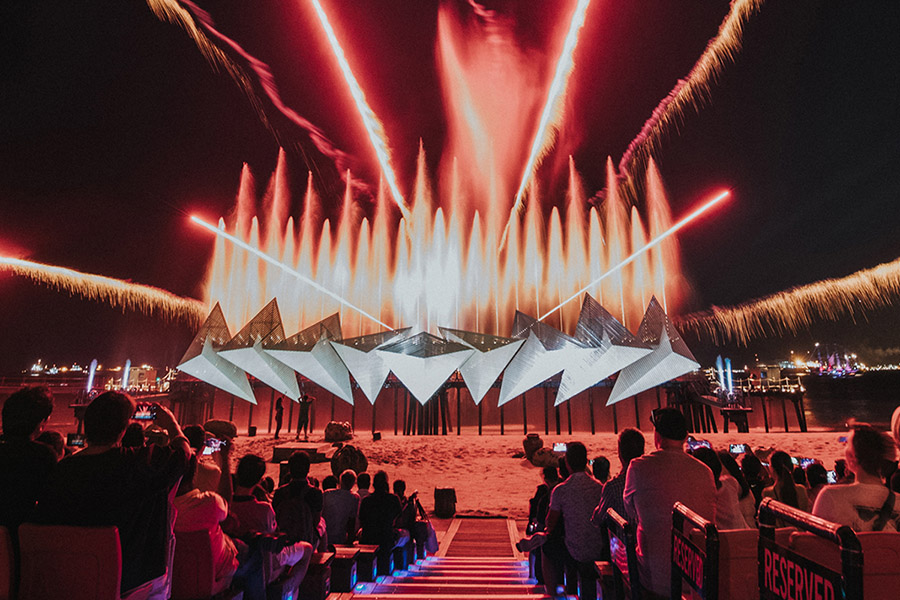 End your day in Sentosa Island with the mesmerizing and captivating Wings of Time show. It is a multi-sensory extravaganza award consisting of water displays along with laser projections and fire effects all into one spectacular presentation. Witness the cinematical and musical show running in the background with the 3D projection mapping and amazing pyrotechnics. It is a 20-minute contemporary tale of courage, magic, and mystery. Sit back and enjoy the magical trip as you journey across the fabric of time as it is the only permanent night show in the world that is set in the open sea.
15. Tiger Sky Tower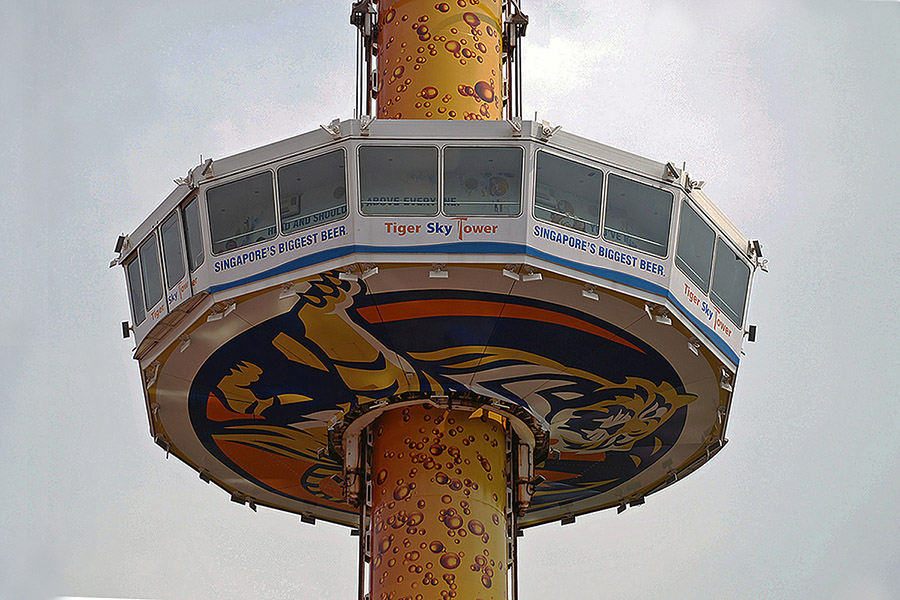 Reach up to the skies through the Tiger Sky Tower to witness the bird-eye view of the entire city of Singapore. It is also one of the city's most iconic structures and highest observation tower. Enjoy your journey as it takes you up on 131 meters above sea level in an air-conditioned cabin which would rotate giving you a 360° view of the city. Make sure to bring your gadgets and cameras as you would definitely be savoring every moment high up in the sky. You can also choose to ride up during the night as you would be delighted with the magical night lights of the metropolis.
More tourism service in Singapore

Spare one whole day of your trip in order to get the most of the attractions in Sentosa Island. Plan out your itinerary by purchasing the promotional tickets online as you could save time and money ensuring you an efficient trip. This tropical place definitely has something for everyone, hence, pack your bags and head to paradise island.
Also, make the most of your trip by checking out the Tour Packages offered by TheWalkingSingapore or use the best PMDs rental services at Joyscoot to get about Singapore.
You may also like to read more about Singapore: Best Time to Visit Singapore, 2020
Posted: 2020-01-17 07:13:17